ZAPS Strategy Seminars | Effective Way to Prepare for the SAT or PSAT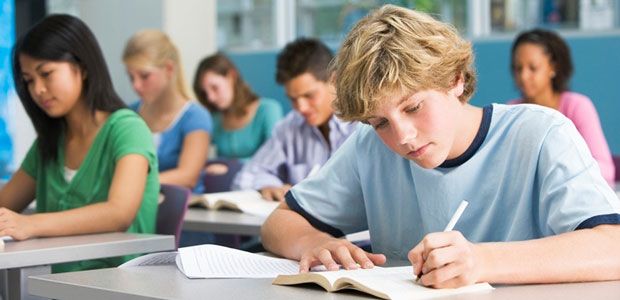 Students taking ZAPS PSAT/SAT test prep typically raise their scores by 50 to 150 points (SAT) or 5 to 15 points (PSAT). Many ZAPS students score even higher!

Register YOur Student for a ZAPS Seminar
A five-hour, ZAPS strategy-focused seminar will help your student do their best on the PSAT and/or SAT. 
PSAT OR SAT?  
The SAT college-entrance exam is used by colleges and universities to make admissions decisions and to award scholarships. The Preliminary SAT/National Merit Scholarship Qualifying Test (PSAT/NMSQT), also called the PSAT, is a shorter version of the SAT. The PSAT is the only exam accepted for the National Merit Scholarship competition. Because the PSAT and SAT are essentially the same test, students taking the ZAPS PSAT/SAT Seminar will also be well prepared for the PSAT exam.
Depending on timing and student interest, in some schools, the scheduled ZAPS strategy-focused seminar is focused primarily on the PSAT. In other schools, the primary focus is on the SAT. But the differences in the seminar are few, and a student interested in the PSAT will benefit greatly by taking the SAT seminar and vice versa.
During THE SEMINAR 
In the five-hour ZAPS Strategy Seminar, your student will learn important test-taking strategies and tips to do their personal best on the PSAT and/or SAT, including a specific strategy for writing a successful essay.
They'll also take four shortened practice tests (about 20 minutes each) that provide reinforcement and give students a feel for the actual SAT or PSAT testing experience.
 PRACTICE With Targeted Study materials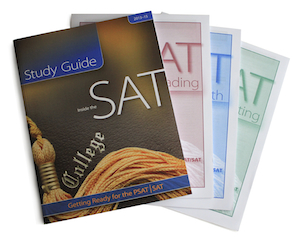 Each ZAPS PSAT/SAT Strategy Seminar includes the following materials:
INSIDE THE SAT Study Guide
3 Practice-Test Workout Booklets, with a total of 18 workouts, customized for efficient practice and convenient study 
Critical Reading (6 customized workouts)

Math 

(6

customized

workouts)

Writing 

(6

customized

workouts)
ZAPS Workouts are perfect for a quick practice session during study hall or down time. The Study Guide contains detailed answer explanations to each Workout as well as strategies, tips, and suggestions for planning practice at home in the days or weeks leading up to the test. 
I'm going to own the SAT.
~NEEMA, LAKE BRANTLEY, FL